Casale Marchese:
over 50 hectares of nature
The Casale Marchese farm is located in the territory of Frascati DOCG. The panorama is extraordinary: we are surrounded by over 50 hectares of land destined in large part to specialized vineyards, alternating with ancient olive trees.
Precisely in these lands has always been producing wine. Marco Porzio Catone known as "the Censor", an illustrious Tuscan citizen of 230 BC, advised to plant vines in his possessions because "optima loco".
We are in one of the oldest places in the world where wine has been produced. Right here, at the foot of Monte Tuscolo, we produce Frascati Doc, a wine of excellence of the "Castelli Romani".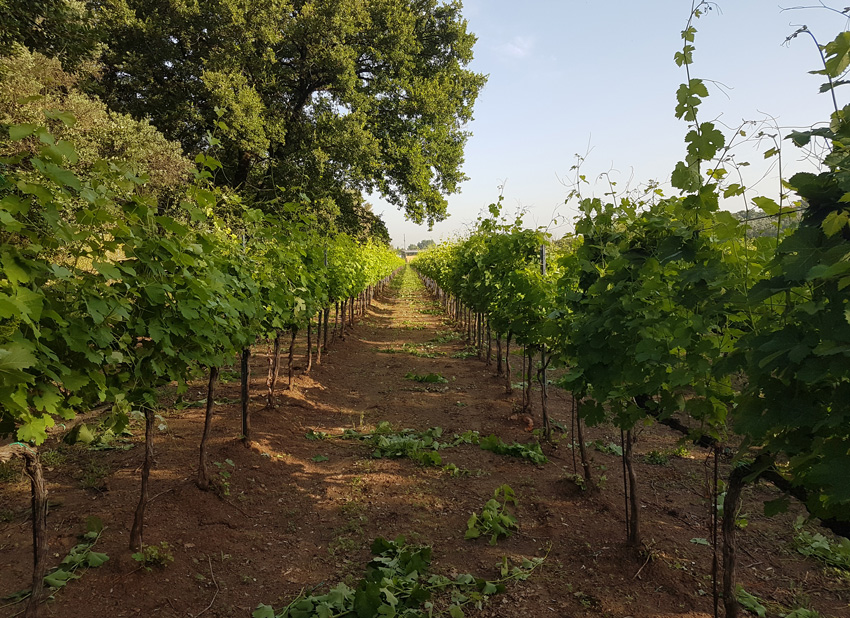 The vineyards and the territory:
attention and respect for the environment
Our vineyards are bred, in large part, with spurred cordon, with a high density of plants per hectare (4.000 - 5.000) and short pruning; this allows us to better concentrate the chemical-physical characteristics of quality in the few bunches produced per plant (1.5 - 2kg).
For us, respect for nature and the place where we live is a priority. We love this land and have been protecting it for over two centuries. For this reason we manage the crops following the integrated production rules, with the exclusive use of low environmental impact products.
The varieties of Casale Marchese vineyards are those that are traditionally used for the production of Frascati wine: Malvasia Puntinata, Malvasia di Candia, Trebbiano Toscano, Greco, Bombino, Bellone. Recently, international varieties such as Chardonnay, Merlot, Cabernet Sauvignon and Cabernet Franc have been planted.